I know I should update my portfolio soon…but in the meantime. Here's what I've been up to.
01. (Pictured above)  #Catstuckintree. Is a little doodle that started out as a design test (the cat, tree, ladder) and then I just had to add onto it for fun.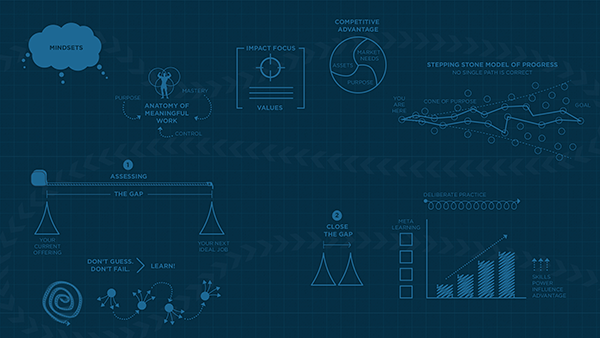 02. Overview graphics for a business course (ReWork).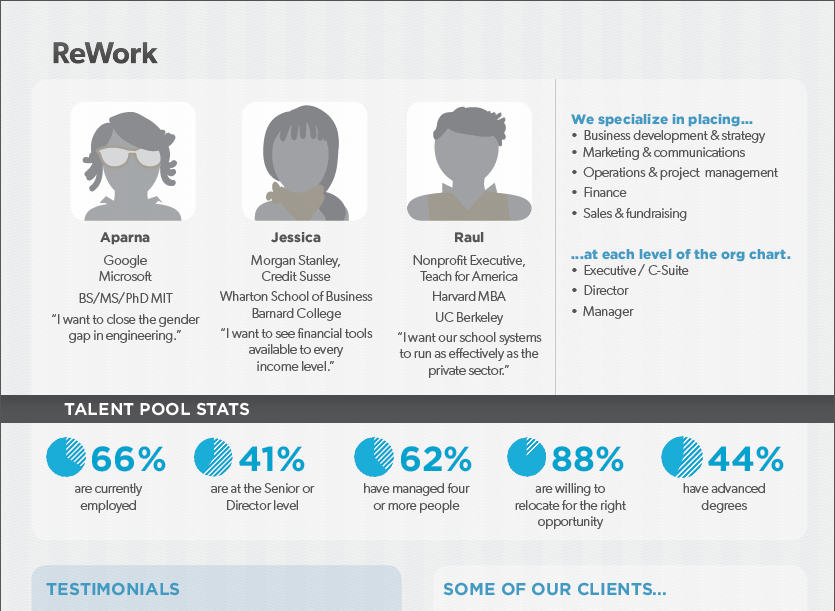 03. Part of a page for a kit I put together for ReWork as I've complete some of their marketing collateral. It's been really fun working with in their brand style and and also getting to add new elements, like in this page.
04. Art direction for Art of Winter. Working closely with my friend and designer, Shantana Judkins, on this project. She presented me with a lot of creative ideas but wasn't sure how to put all of them together and create something for the event that wasn't over-the-top snowboarder-y. I took her ideas and made this mock-up for a poster choosing the colors, typography, and design elements. She used this as a "brand guide" to create the rest of the elements and collateral for the event—and she did an absolutely spectacular job!