I have had the pleasure of working on multiple projects for ReWork, a recruiting agency based in Boulder, Colorado.
ReWork needed to add an entirely new "blog" section to their website, however, they wanted this section to have carefully tailored information with special sections for each. It was important to develop a clear navigation system for each new section of the blog.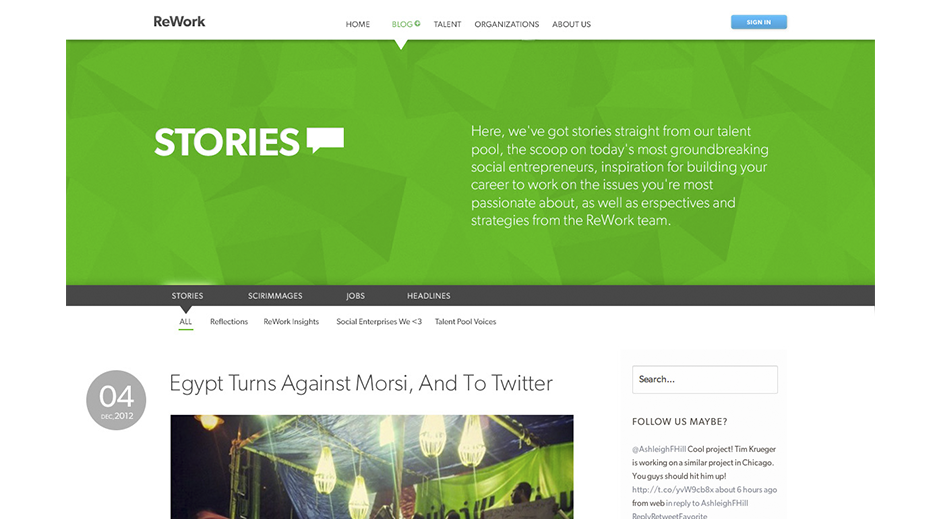 It was important that each section was distinguished from the others. Here are icon ideas I sent them to be paired with the different sections.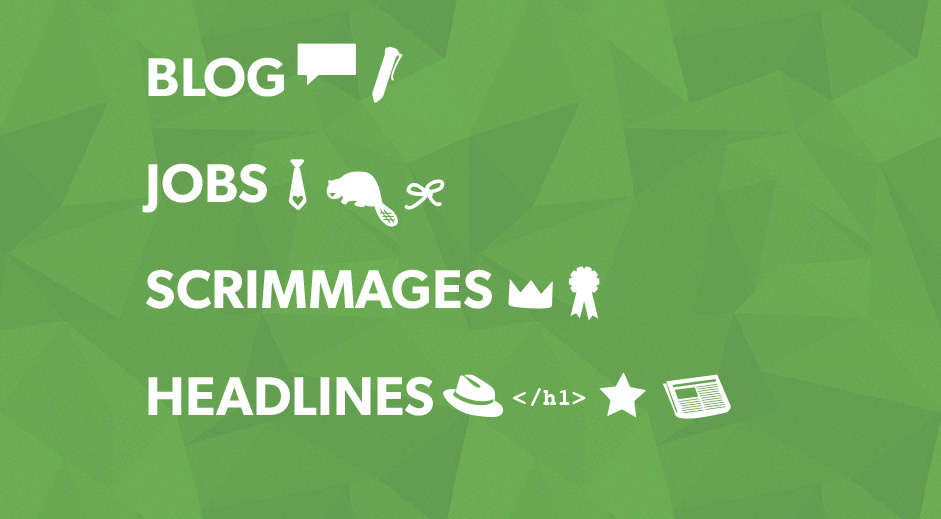 They also needed to roll out a new profile section in a hurry before an event. I helped design the wireframes and design of this new section under a tight timeframe.
Welcome screen lightbox to prompt new users to create a profile: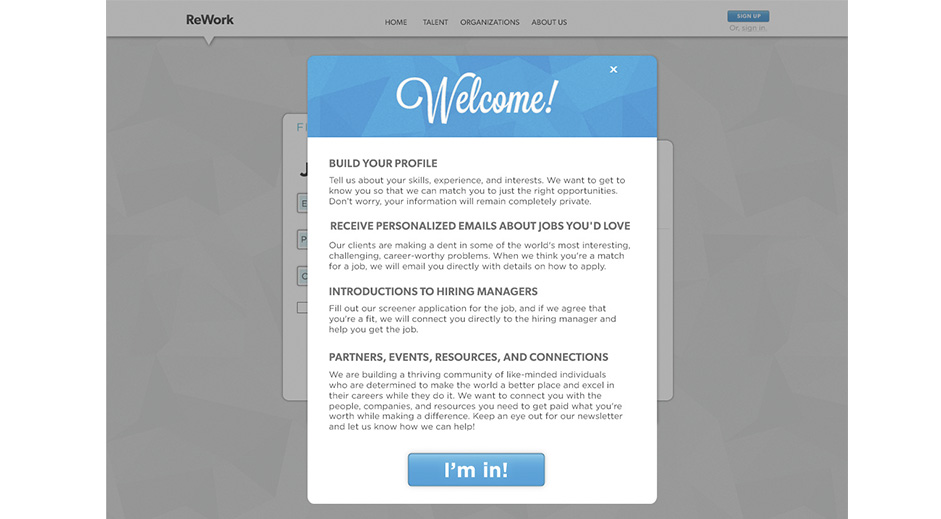 Profile page, chosen design: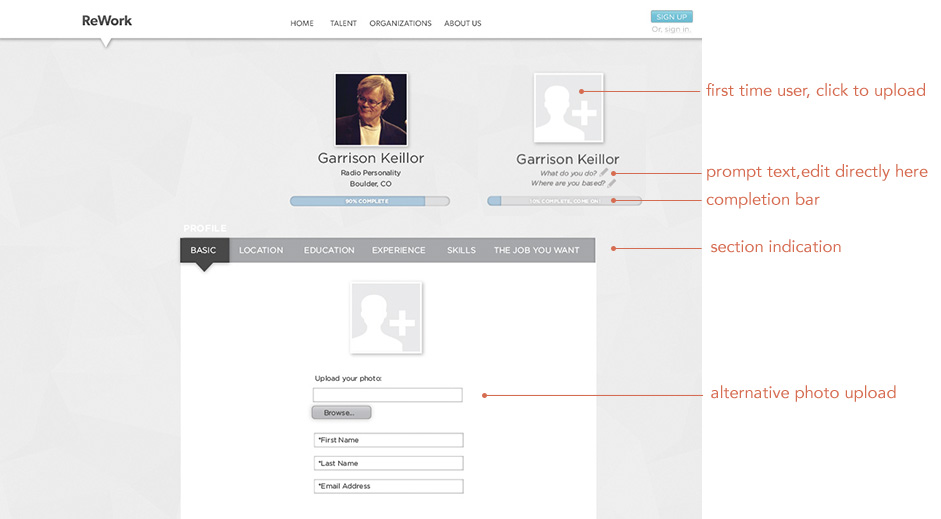 Alternative wireframes: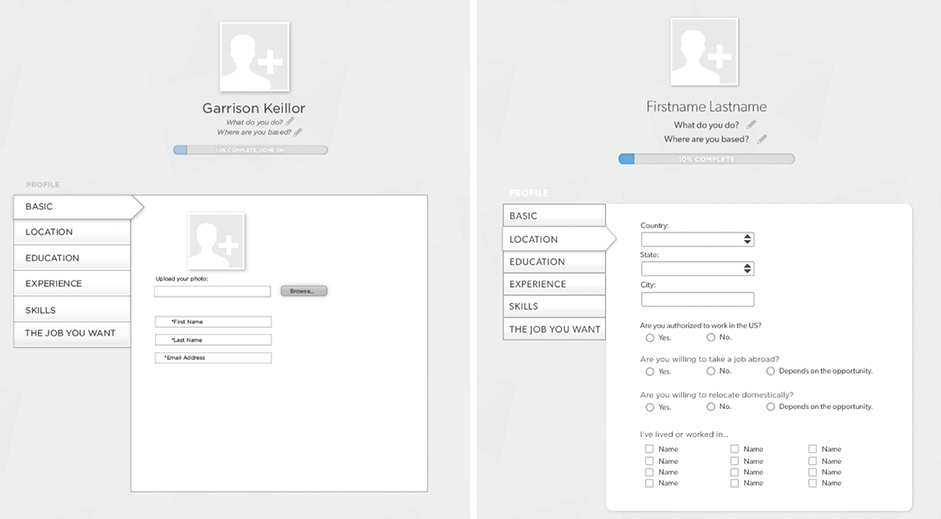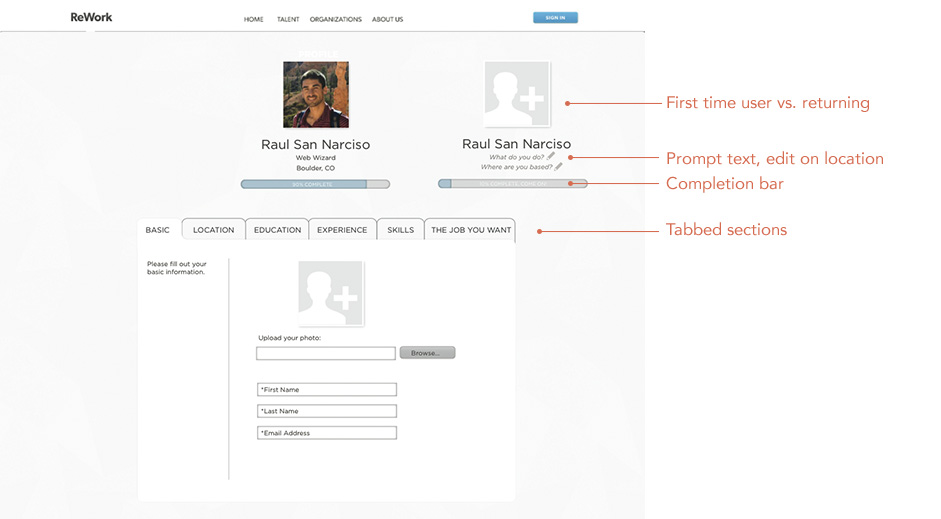 Program splash page: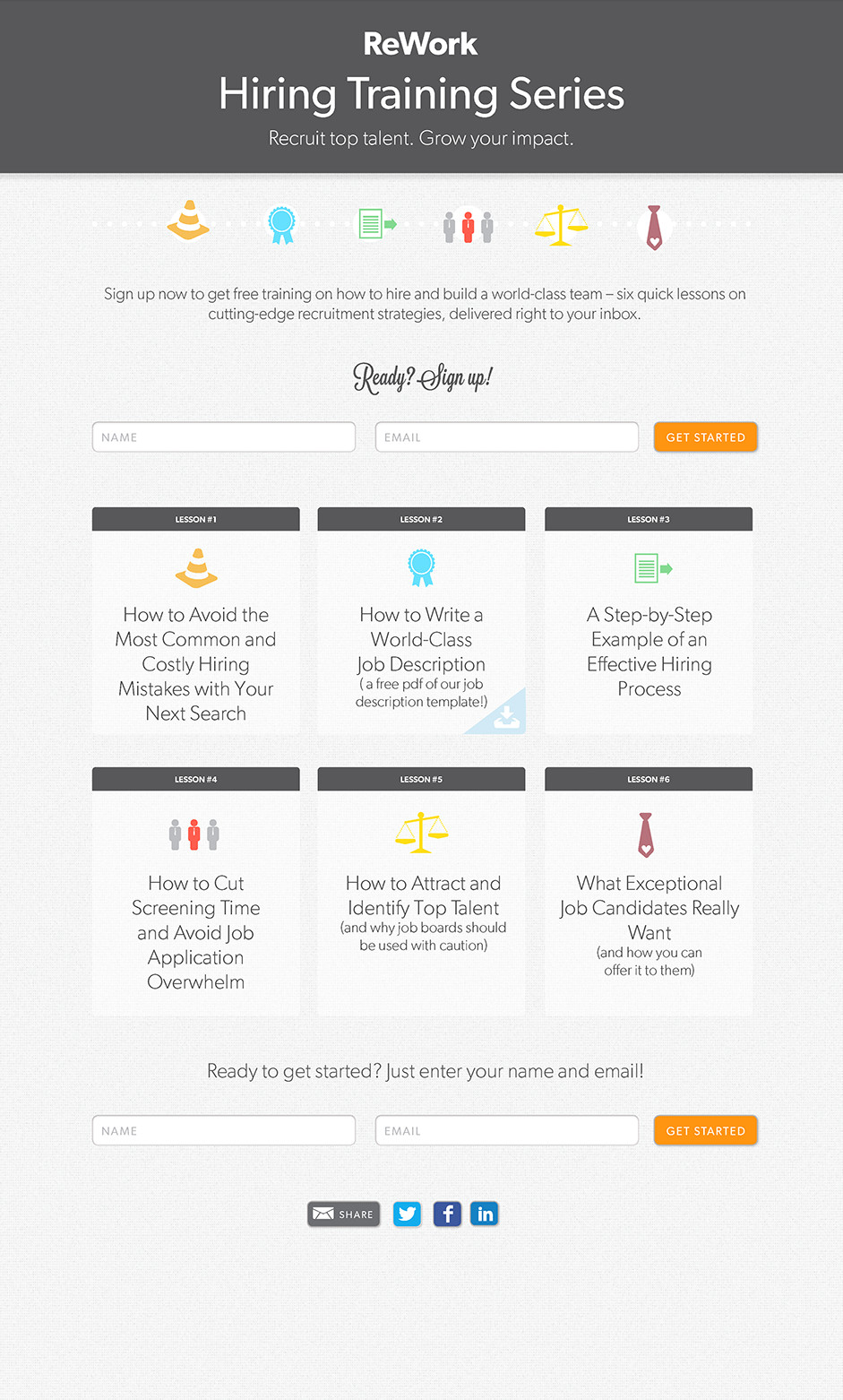 These graphics compliment a presentation by ReWork. Their goal was to display the information clearly in a more appealing way: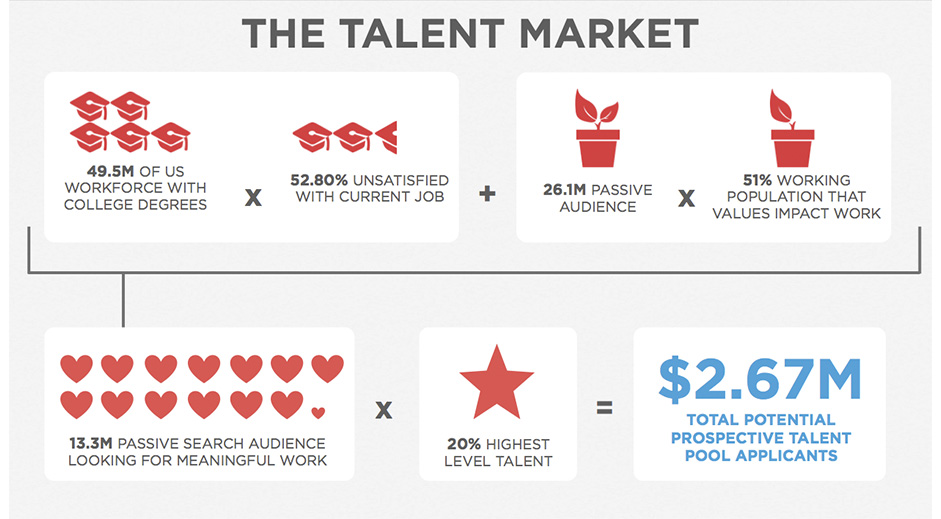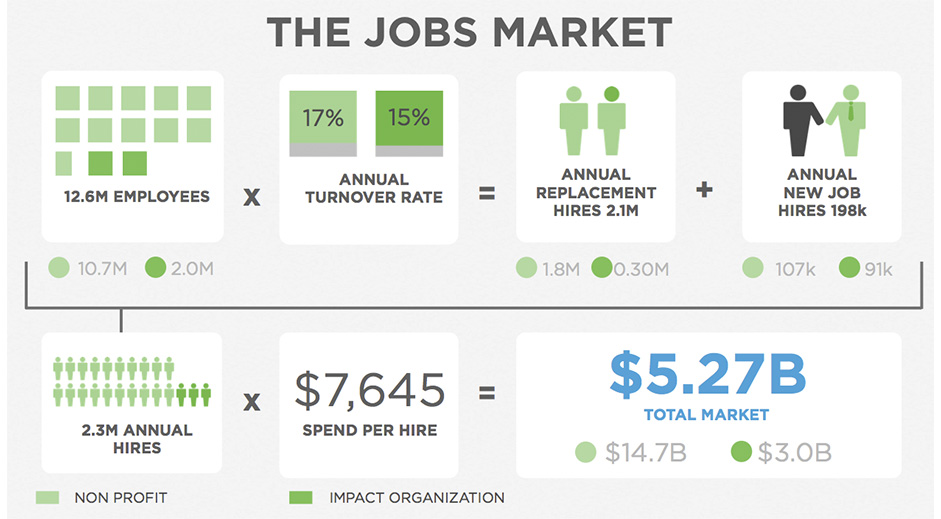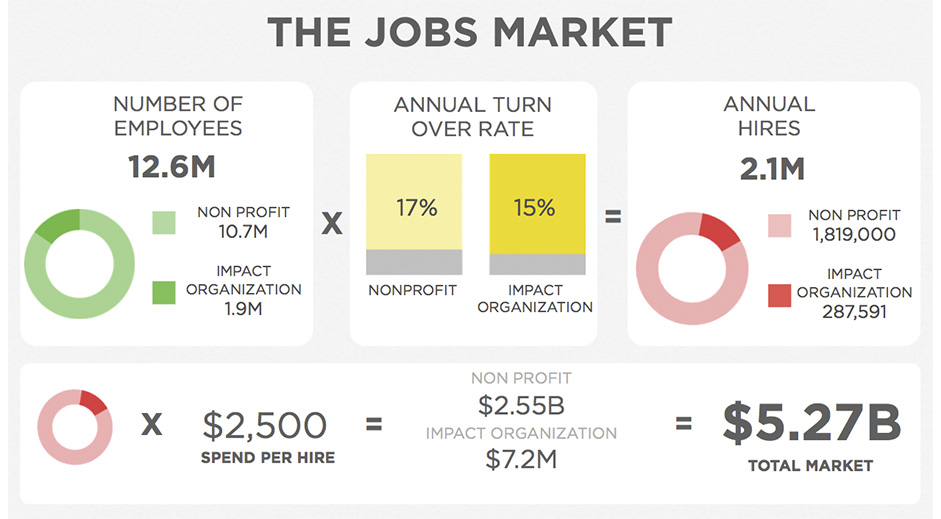 This chart was used in an internal document for partnering employees to know their role in each stage of a process: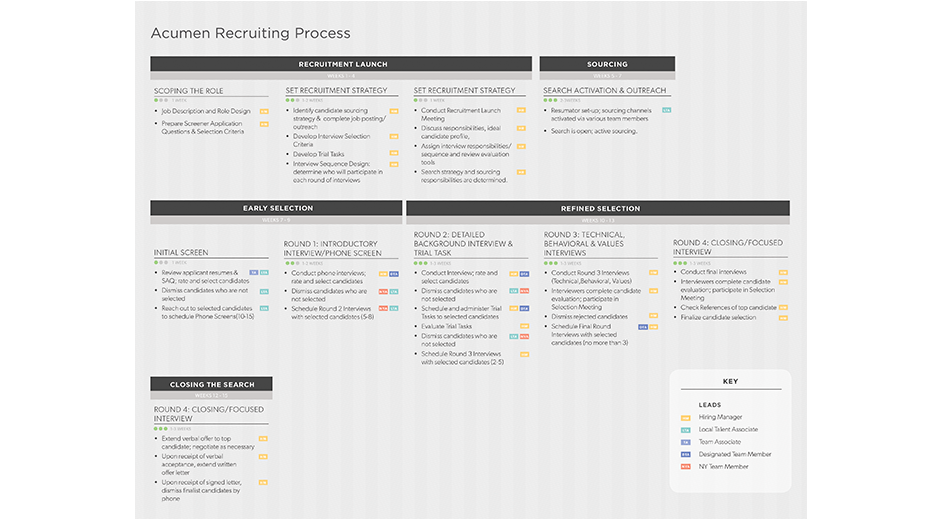 This illustrative diagram was used as part of a instructional presentation for one of their skills workshop initiatives: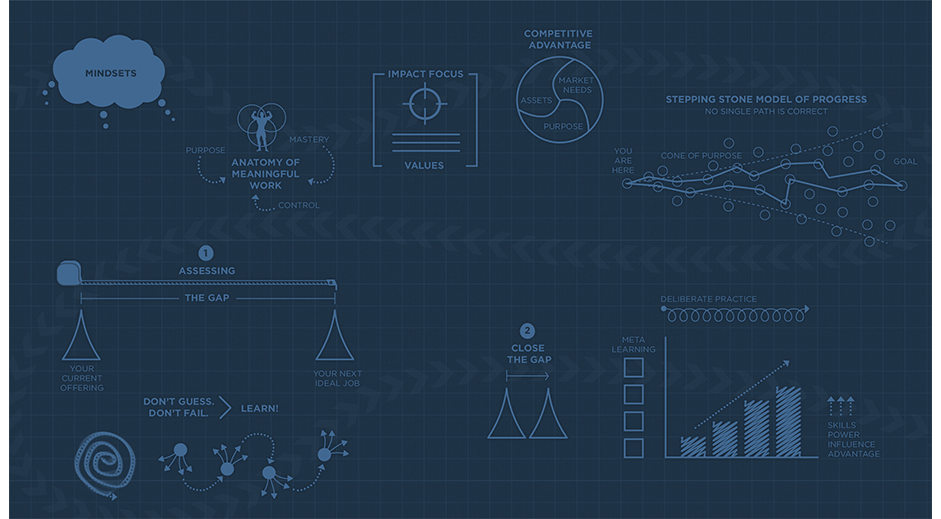 ReWork has these workshop/professional meet-ups–called "scrimmages"– throughout the year around special company themes. They needed an ongoing brand for these scrimmages, their collateral, and for each of the scrimmages themselves. It was important to ReWork that each scrimmage have its own identity to express the quality and care each event is developed with.
For the overarching scrimmage branding I created a neutral design that references the sports competition connotations of "scrimmage" by creating creating an abstract crown element in the title. This element is meant to always be place to the right of the scrimmage title. The vertical bar references ReWork's old logo that was written: "Re|Work"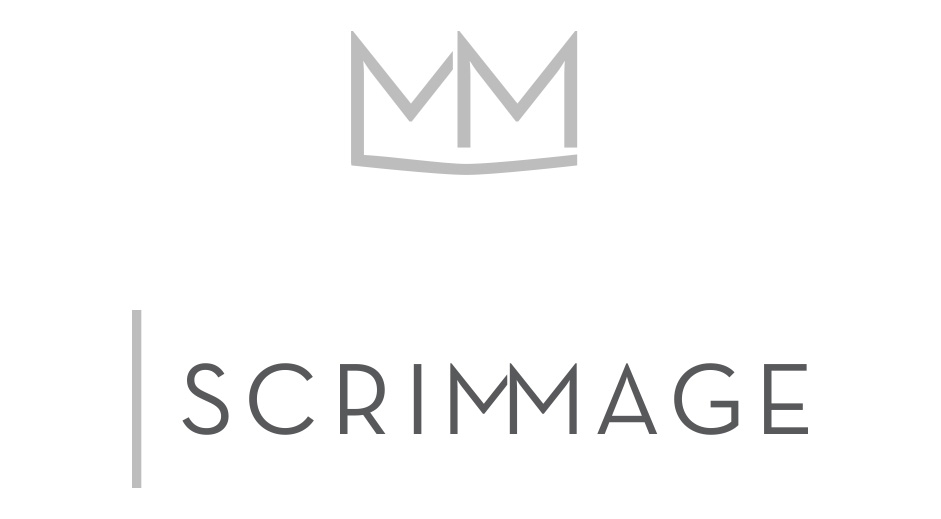 Example Events: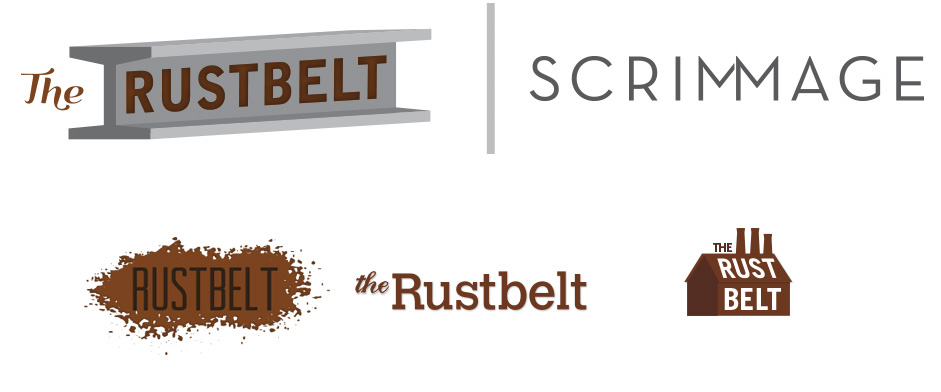 Example of logo in the context of the collateral: